Jargo Bottle | Zing Anything | Mason Jar Bottle | Glass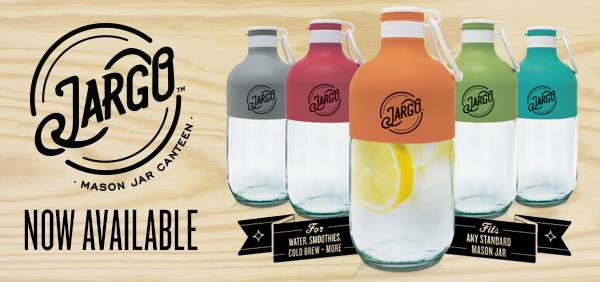 Transform mason jars into portable, drinkable bottles with the JarGo. From cold brew coffee to morning smoothies, the JarGo makes sipping out of your mason jars easy, stylish, and fun.
This 23 ounce container adds to the volume of a standard mason jar, with a leak-proof cap, and an easy-carrying loop. Add some fruit to your water or iced tea for a refreshing drink, or pour some milk and coffee over iced for a delicious morning jump start.
Take glass jars on-the-go!